Put 15 years of experience to work for you.
There's no shortage of computer consultants that claim to have Mac experience. What is in short supply, however, are folks who have a deep pool of Mac-related skills and real-world experience at creating well thought-out and trouble-free networks. That's where systeMacs shines. In the words of founder, Ken Easterby,: "Our goal is to provide a one-stop shop for businesses using Mac-based technology."
Who we work with…and why
systeMacs clients are small and mid-sized businesses and households with Mac set-ups. Clients who love the ease, simplicity and problem-free performance of Macs love systeMacs for these very same reasons. Quite simply, having multiple consultants with different specialized skills flies in the face of efficiency and drives up the cost of hardware/software ownership.
Partnering with systeMacs makes great business sense. It gives you access to a depth of knowledge that translates into three valuable things. First, a computer solution that's built specifically to meet your unique needs. Next, all hardware is tested extensively in systeMacs test facility in Palo Alto to ensure performance and stability before it goes to work in your office or home. Lastly, everything is maintained with the highest level of responsiveness and care.
A key part of all these steps is understanding your long-term goals. By inquiring about your future growth and possible usage scenarios, we see around corners, making recommendations that have one eye on short-term efficiency of implementation, with another eye squarely on the future.
We make things right, even when they go wrong.
When you are with systeMacs, you will never be without a computer. Our loaner program protects your productivity.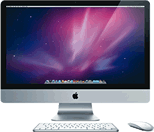 Ask the Expert
Q: When my Internet goes down, how do I know if the problem is at my end or at my ISP's end?
A: If you have all brand new networ... (read more)

Make an appointment today!
(650) 329-9745
Like us? Submit a review to Yelp!, Google Local, Yahoo!, and Bing